One of the best ways to ring in the new year is with friends, family, good food and stunning fireworks. Sydney fireworks are arguably some of the best in the world, and there are a number of different venues you can book to usher 2019 out and 2020 in.
So, why is it such a great plan to spend New Year's Eve in Sydney? Why do so many people flock here? What are the options on offer? Let's take a look.
Why Sydney Fireworks Are So Popular
Every year, the Sydney fireworks draw vast crowds of people for their epic pyrotechnic show. Estimates say that over one million people will gather around the harbour to ring in the new year and party the evening (and 2019) away. The organisers spend millions of dollars on their fireworks display, and this allows them to put on awe-inspiring shows year after year.
When you combine this show with the fact that there are dozens of world-class venues situated on and around the harbour, it's easy to see why spending New Year's Eve in Sydney is something you have to experience at least once in your lifetime. No matter if you want a family-friendly venue or something more elegant and chic, you'll be able to book the perfect site to suit your needs.
Hot Spots for Watching Sydney Fireworks
Although there are dozens of spots perfect for watching fireworks throughout Sydney, some are better than others. Securing your place early is one way to ensure you get a front-row seat to all of the festivities that make New Year's Eve in Sydney so special. The best spots include:
Darling Harbour – Perhaps one of the busier spots to see fireworks, Darling Harbour is a family-friendly venue that is alcohol-free. This site has free access via public transport, but you need to be quick as you make your way here. It'll fill up fast, and officials deny access once they reach capacity. You want to arrive a few hours early.
Pirrama Park – Pirrama Park has everything a family needs to ring in the new year, including food, beverages and alcohol. The gates open at 2 p.m., and there are parks and picnic areas to keep the kids entertained. You can reach this park by getting on the light rail and disembarking at The Star. It's just a short walk from here.
Dee Why Beach – Dee Why Beach provides fireworks starting at 10 p.m., and they are visible all along Sydney's Northern Beaches. The fireworks are on a barge just a few hundred feet from the beach, and you can enjoy a picnic or book a restaurant to get the best view.
Shark Island – For one of the most exclusive and famous views of the fireworks over Harbour Bridge, Shark Island is a premier destination. A short ferry ride takes you here, and 780 guests will enjoy the beverages and food available. However, tickets start at $195 per person for adults and $130 for kids, so it's not exactly a budget option.
Taronga Zoo – Did you know you can take your little ones to the zoo for new years? Bring your own food and non-alcoholic drinks, and you enjoy them while looking across the harbour. There is live entertainment, and certain animal displays remain open until dark. Doors open at 6 p.m.
Bradley's Head – Featuring three spots from which to enjoy the fireworks, Bradley's Head has Athol Lawn, the Mast Precinct and the Amphitheatre for you to pick from. Some venues have live music, food and drinks to keep you entertained until the fireworks start. Each site opens at 3 p.m., and you'll need to buy tickets in advance.
Mrs Macquaries Point – If you want sublime views of Sydney's fireworks, head to Mrs Macquaries Point. Located in the heart of the Royal Botanical Gardens, it opens at 10 a.m. with a maximum capacity of 16,000 people. You can't bring your own drinks or food, but you'll be able to buy them throughout the event.
The Hospital Precinct – Finally, the Hospital Precinct has two exclusive New Year's Eve dinner packages available. You'll have the most incredible view of the fireworks without massive crowds. The Boilerhouse Restaurant & Bar offers a six-course dinner with a three-hour drink package, or you can choose their famous seafood buffet. You can stay the night to avoid the crush at leaving time, and the festivities kick off at 10:30 p.m.
Take a Private Tour Before You Experience New Year's Eve in Sydney
If this is your first time in Sydney, why not start the trip off right with an exclusive private tour of the city? The Sydney City Sights private tour is a six-hour immersive experience that begins at 9 a.m. You'll go on a brief walking tour of Sydney's birthplace, visit city icons like the Sydney Opera House and Sydney Harbour Bridge, visit Bondi Beach, cruise the harbour itself, and much more. At the end of the tour, you can head to your chosen venue and get ready to see stunning firework displays.
If you want a short day trip out of Sydney before gearing up for the festivities, there are private tours to take you on these trips, as well. You can get away from the hustle and bustle of the city and visit the Blue Mountains National Park. Take in breathtaking views, surround yourself with gorgeous scenery and see iconic sights before heading back to Sydney to ring in 2020.
Another option you have available is to take a day trip to Canberra, Australia's national capital. You'll browse through galleries, boutique shops, historical landmarks and sample delicious local produce. This tour is a slightly longer trip, but you'll return to Sydney by 9 p.m., and the fireworks don't kick off until a little later.
Perhaps you'd like to see Australian wildlife in their native habitats. If so, a  day trip to Southern Highlands may be in order. This place is home to Kangaroo Valley, and it's a hidden gem that most international tourists skip over when they visit. This tour will take you over the world-famous Seacliff Bridge, through quaint villages and allow you to dine on an authentic Australian lunch.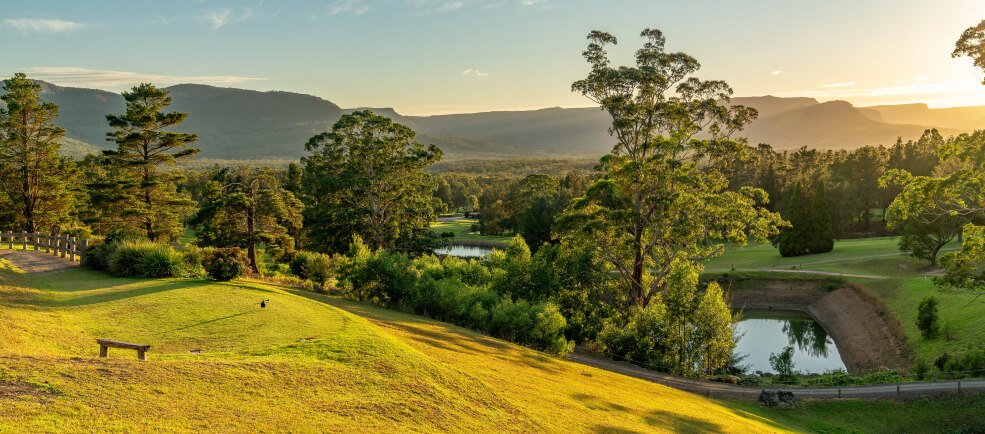 Why Take a Private Tour in Sydney
A private tour gives you access to a local guide who knows Sydney and its surrounds. They can take you to areas the general public can't go, and they know stops that you'd miss if you were by yourself. Additionally, they can plan a seamless tour that allows you to see Sydney's best sights while helping you pack the most into your day.
The private tours cater to your budget and your interests, so every penny you spend will be well worth it. You can personalise your tour, spending the bulk of your time in the places you really want to see. Depending on the tour, you can enjoy discounts or other exclusive perks.
How Sydney Private Tours Can Ensure You Have a New Year's Eve to Remember
At Sydney Private Tours, we'll work with you every step of the way to ensure you get a tour that helps you create memories to last a lifetime. We have a number of different packages to choose from, and our trips give you more than enough time to get back for the main event. Each tour includes lunch and admission fees, and you'll travel in a luxurious private vehicle.
If you'd like to know more about our private tours, or if you'd like to book, enquire today! We're happy to answer your questions and help you pick out the best private tour package available.