SOUTHERN HIGHLANDS & GRAND PACIFIC DRIVE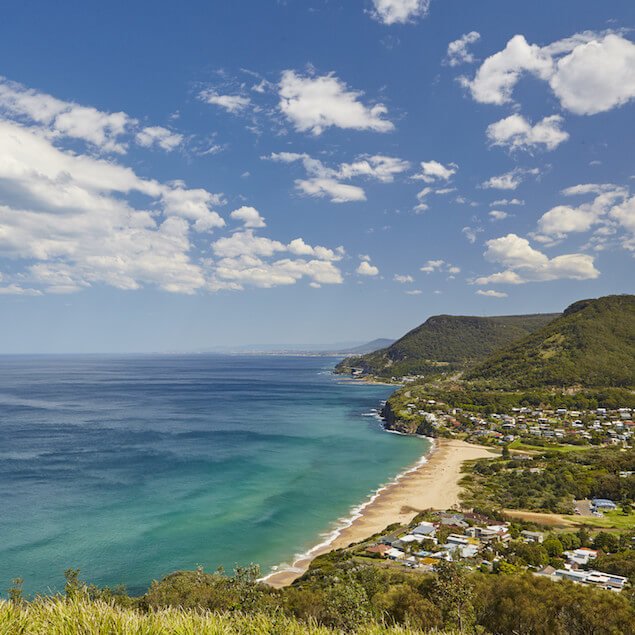 Travel to the Southern Highlands of New South Wales and indulge in the nature, history and fresh produce of this charming region, often left off the international tourist trail.
Grand Pacific Drive and Beyond
Departing Sydney on Australia's national highway, the Princes Highway, pass Botany Bay, the site of Captain James Cook's first landing of HMS Endeavour in Australia. Upon leaving suburban Sydney, our first experience today will be the natural wonder of Royal National Park – the sleepy village of Bundeena makes an ideal coffee break, and you'll have the opportunity to take remarkable photos at Wedding Cake Rock – a sheer white cliff face beside the Pacific Ocean. It's then time to commence the Grand Pacific Drive, a magnificent coastal road with spectacular ocean views and the famous Seacliff Bridge.
The Kiama Blowhole
Continue south through the satellite city of Wollongong to the seaside hamlet of Kiama, an ever-popular holiday haven for locals. The powerful Kiama blowhole is one of the largest in the world, releasing huge plumes of water and well worth a visit – just don't stand too close in case you get wet! Kiama is the perfect spot for a true Aussie lunch – a gourmet picnic of fish and chips by the ocean. Heading inland, you'll soon be surrounded by picturesque farmland. Stop for coffee and cake in the town of Berry – an absolute treat – and spend some time wandering through this quaint yet bustling village of antique stores, local produce and delightful cafes and bakeries.
Green Kangaroo Valley
Kangaroo Valley will impress nature lovers with its soothing river and rolling green hills. This wilderness region is beautiful for a simple sightseeing drive – across the historic Hampden suspension bridge – but also allows the opportunity for some more adventurous hiking, kayaking or horseback riding (must be pre-arranged). Begin your journey back to Sydney inland, with a refreshment stop at the historic town of Berrima – a tiny 19th century village bursting with charm and heritage architecture.
Royal National Park and Wedding Cake Rock
Spectacular coastal scenery along the Grand Pacific Drive
Seaside Kiama
Southern Highlands – Berry and Kangaroo Valley
Historic village of Berrima  
Gourmet picnic lunch
Morning and afternoon tea
Local guide providing expert commentary
Luxurious private vehicle with complimentary water   
Kangaroo Valley adventure activity – horseback riding, kayaking, hiking
Extend to an overnight tour with boutique country accommodation