Sydney is home to a number of professional tennis tournaments each year, attracting high numbers of die-hard fans. For 135 years, the Sydney International tournament was one of the most anticipated events in Australia, but this year sees a change in the form of an entirely new tournament. Called the ATP Cup, fans are waiting with anticipation for this exciting series.
What was the Sydney International?
Founded in 1885, the Sydney International began as a means for colonial officials to find the best tennis player in each colony, as well as to pick the Australasia Davis Cup team.
The Sydney International did not become a permanent annual event until 1935, eventually joining the Grand Prix tennis circuit between 1970 and 1989, and enjoying Grand Prix Super Series tennis in 1970 and 1971. Back in 1885, it was the "Association Ground" in Moore Park that hosted the first Sydney International, but the NSW Tennis Association took control of the tournament in 1908, and moved it to Double Bay.
The White City complex was the home of international tennis in Sydney from 1922 until 1999, before the spectacle finally came home to the Sydney Olympic Park Tennis Centre in 2000. Since then, the Sydney International has graced White City's 15 outdoor tennis courts each and every year, providing an exciting preview to the Australian Open Grand Slam.
That is, until this year!
The ATP Cup Will Replace the Sydney International in 2020
Starting in 2020, a new and exciting ATP Cup tournament will take the place of the Sydney International tournament. The world's best male tennis players will come to battle it out in a team-based competition, replacing the original individual format. These teams will be eager to claim the championship title ahead of the ATP's Australian grand slam showpiece in Melbourne. Held at the state-of-the-art Sydney Olympic Park Tennis Centre, spectators will be able to take in a total of 10 sessions.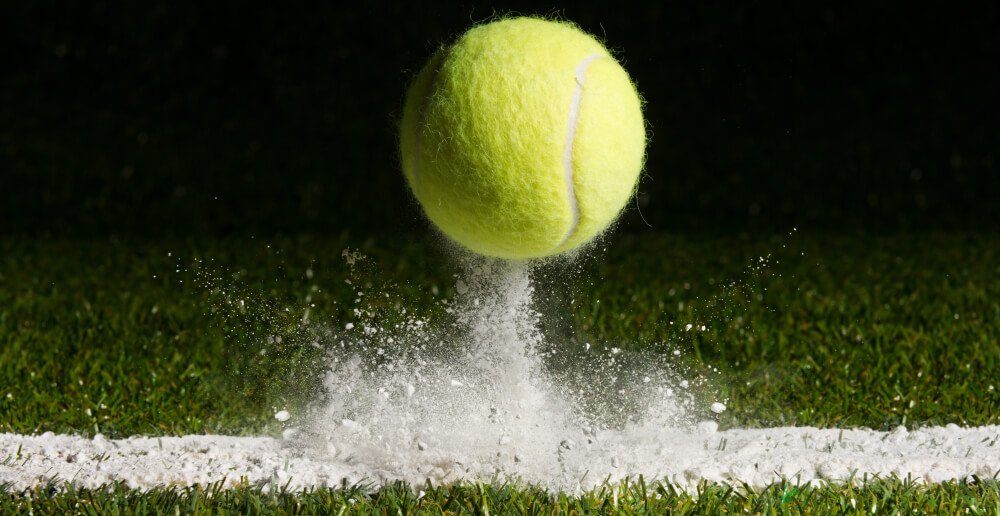 There are four-night sessions and six-day sessions, and tickets include access to the Ken Rosewall Arena and all of the outside courts. This sporting event is one of the best tennis experiences in the nation, and you can expect tennis fans to pour into Sydney to witness the ATP Sydney tournament when it all starts on 3 January 2020. The schedule is as follows:
Friday – 3 January 2020 to Wednesday – 8 January 2020
The first six days of this tournament are a group competition designed to narrow down the final eight. The first session starts at 10 a.m., with the second beginning at 5:30 p.m. each day. First round matches involving groups C and E will take place in Sydney. The winners of each group, plus the two best runners up, will advance to the next round.
Thursday – 9 January 2020 to Sunday – 12 January 2020
The eight surviving teams from the first round of competition will battle it out to crown a reigning champion of this exciting new ATP Australia tournament, and the complete knockout stages will be hosted right here in Sydney. Day 7 brings the first and second quarter-finals with the third and fourth quarter-finals taking place on day eight. Saturday, 11 January, will showcase the two semi-final match-ups before the final two teams compete on Sunday, 12 January, for the championship.
The ATP Cup tournament spans three cities, including Brisbane, Perth and Sydney. You can purchase tickets to single sessions, to multiple sessions, or to the final eight matches. You'll experience the passion and pride this sport brings to Australia, and you'll see legendary players on every day you attend.
Thousands of tennis fans will come to Sydney and stay for multiple days of the ATP Australia tournament, taking in the action first-hand. Since this tournament marks the beginning of the professional tennis season, hundreds of thousands of people will be arriving in Sydney days before the event to experience the best the city has to offer.
Experience Sydney and NSW During APIA Tennis Season
When you come to Sydney, NSW to see legendary tennis being played, you'll have dozens of things to do while you're waiting for the next match. You'll be able to immerse yourself in the areas' rich culture and history, turning your tennis excursion into a mini holiday! We want you to have a fantastic time from the second you arrive until the moment you leave, and this is why we have gathered up some of the best ideas for you to add to your travel itinerary.
Day Trips
Although you're here for the tennis matches, you can easily fit a day trip into your schedule. No matter if you go the day before, after or during the tournament, a day trip is a great way to experience NSW and see breathtaking sights. A few day trip ideas are:
Hunter Valley – Anyone passionate about wine and food should take a day trip through the Hunter Valley region. There are over 150 world-class wineries situated in Hunter Valley, and you can choose a Hunter Valley private guided tour that takes you through a few of the wineries and allows you to enjoy a delicious lunch with excellent wine pairings.
Canberra – As the national capital of Australia, Canberra is a melting pot of cultures with a vibrant history. A private Canberra day trip will take you through exceptional galleries and boutique stores. Explore the fascinating history of this region and sample some of the best regional cuisine available.
Royal National Park – The Southern Highlands day trip will take you into sleep villages before venturing to Wedding Cake Rock, where you'll experience gorgeous photo opportunities. This park is the second-oldest national park in the world, and an incredible place to explore.
Sydney's Must-See Venues
Another option is to check out Sydney's must-see areas without even leaving the city. This is an excellent choice if you don't want to venture too far from the tennis action. Sydney is a lively city with dozens of famous sites, buildings and landmarks that you really have to see to believe. You could take a tour of the Sydney Opera House, or experience more than 150 years of history while surrounding yourself with the sights and smells of Paddy's Market.
Bondi Beach has white sands, stunning blue water and it's arguably one of Australia's most famous stretches of coastline. Soak up the sun, play in the surf and top the day off with a visit to some of Sydney's museums.
If you want adrenaline-inducing rides, a stop at Luna Park is the perfect family-friendly event. Nightlife also plays an integral part of Sydney's identity, and you can party well into the wee hours with a vibrant bar and club scene.
Take a Private Tour for the APIA Tennis Tournament
A private tour is something you must do at least once, and why not experience one in Sydney? Private tours utilise local guides who know all about the area, and they can show you all of the hidden aspects you may miss if you go it alone. These tours also provide access to areas the general public can't visit, and you can choose who goes with you in your private vehicle.
You can personalise your private tour with areas you want to see most. Maybe you want to hang around Olympic Park with other tennis fans, or you want to experience gourmet food and breathtaking views.
Whatever you want, design your private tour to suit your wants and needs. You can spend hours in places that really interest you and only a few minutes in others. You'll enjoy a level of flexibility with these tours that you just won't get with traditional options.
If you're interested in booking your private tour of Sydney, or elsewhere around NSW, enquire today! We're happy to personalise your tour and show you why this city is such a beloved destination for so many.